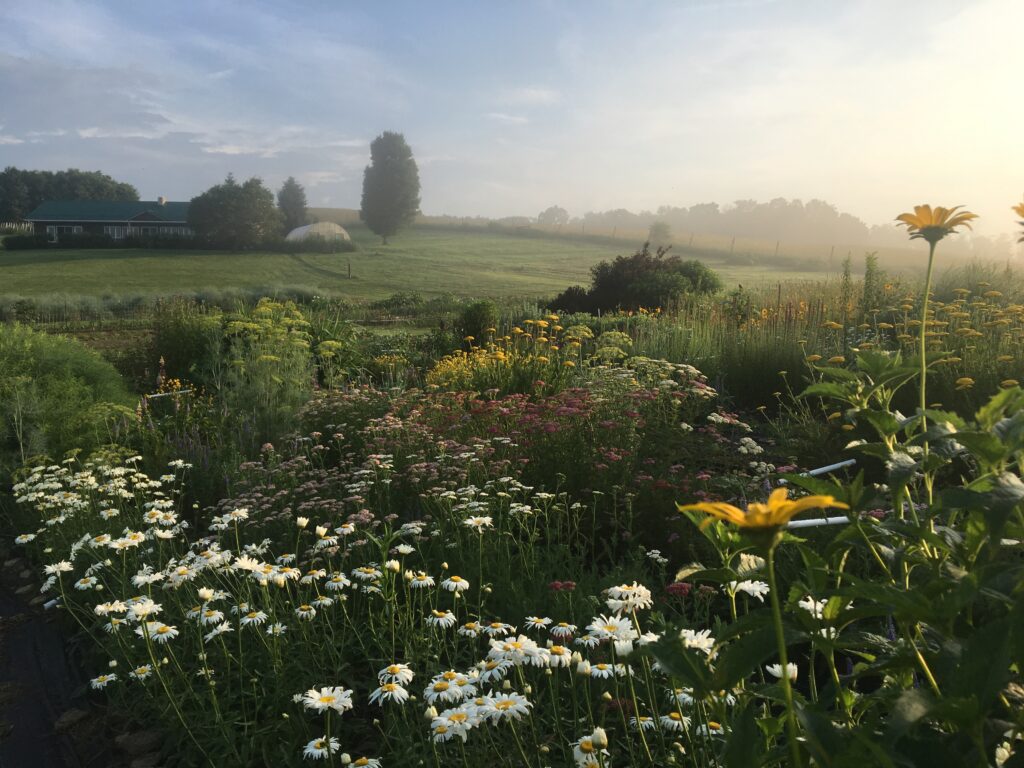 Monday

Closed

Tuesday

Closed

Wednesday

Closed

Thursday

Closed

Friday

8:00 am – 6:00 pm

Saturday

8:00 am – 12:00 pm

Sunday

Closed
Please call or email to make an appointment if you would like to visit the farm during closed hours.
Current Farm Report: September 25, 2023
The Bridge over Shaffer Run (on the Bakersville-Edie Road between our farm and Bakersville) is completed so, no more detour!!!!
The flower garden will continue to produce until we get a killing frost (Typically around the 2nd week of October). If you have any special events, call ahead so I can harvest specifically for you.
Cut flowers available in our cooler are: hydrangea, zinnia, celosia, statice, rudbeckia, amaranthus, heliopsis, ageratum, gomphrena, scabiosa, baptisia, sunflower, solidago, bronze fennel, ninebark.
Tomatoes, butternut squash, zucchini, lacinato kale, cabbage are available from our veggie garden.
We have ended asparagus and rhubarb season.
If you are interested in special event flowers for the 2023 season, just call to make an appointment with Sue and we can start planning. We only accept one wedding/week and are not booking any additional weddings for the following 2023 dates: June 17, 23, July 1, 8, 15, 22, August 19, 27, September 30, 2023