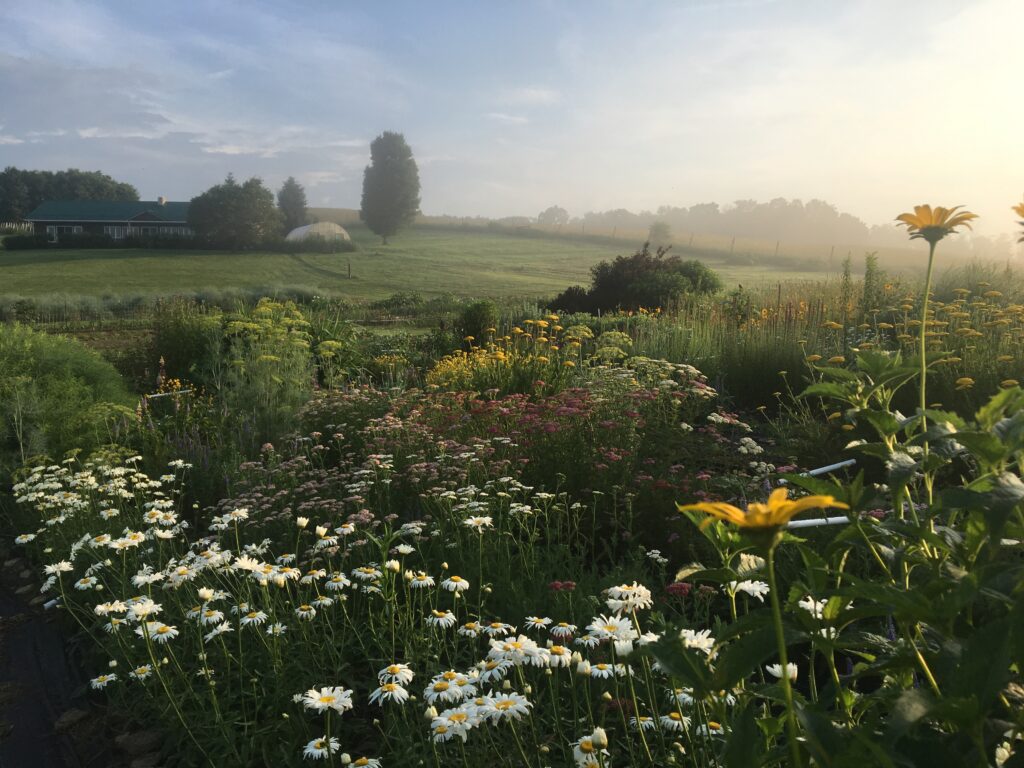 Monday

Closed

Tuesday

Closed

Wednesday

Closed

Thursday

Closed

Friday

8:00 am – 6:00 pm

Saturday

8:00 am – 12:00 pm

Sunday

Closed
Please call or email to make an appointment if you would like to visit the farm during closed hours.
Current Farm Report: May 24, 2023
We are about 1/2 way through our asparagus season and expect to harvest for 2 more weeks. Demand for our asparagus is high and we often sell out so it is always recommended that you order in advance to make sure we can fill your order. The price is 5.00/lb. Our asparagus is snapped, so all tender.
Rhubarb (3.00/lb) is also in season until mid June.
We are selling a few extra vegetable plants as well as large leaf sweet basil plants and tomato plants
Cut flower season starts in June.
If you are interested in special event flowers for the 2023 season, just call to make an appointment with Sue and we can start planning. We only accept one wedding/week and are not booking any additional weddings for the following 2023 dates: June 17, 23, July 1, 22, August 19, 27, September 30, 2023